Contact Us
Thank you for visiting MakeOfficeWork.com. I hope that you found some information that will enable you to make the Microsoft Office products work for you in the way that you want with greater ease and speed. Please use the form on this page to send me your comments or suggestions. Your feedback would be greatly appreciated because it can help me to improve the existing information and to add additional topics that readers need. If you would like to receive a reply, please include your e-mail address.
You can also use the form on this page to contact me about assisting you or your organization on a paid consulting basis in the following areas:
Creating Word templates, macros, and forms
Creating Windows applications (C#) that extend Microsoft Office products
Solutions for XML-based documentation, including XSLT conversions
Technical writing
Translation
If you have an e-mail account configured in Office Outlook or another e-mail client program, you can click here to send an e-mail message with your comments, request, or other feedback.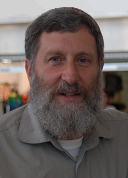 Pesach Shelnitz,
Founder
MakeOfficeWork.com